At the bottom, are the children most vulnerable and at risk of abuse. These are the children who live on the streets, under bridges and beside railway stations. Some are orphans. Some are driven from their homes. Some have run away from an abusive parent or step-parent. Some others, confined to the walls of their home, forced into labour, sexual abuse or even prostitution. Alone, these children do not have the divine right to a happy childhood with access to care, food and education.
Your help provides these children safe and happy childhoods. Your efforts to raise funds and support the work on the ground help to give these children homes. In the Homes, children grow up in a safe and caring environment, sometimes for the first time in their young lives. Here they receive nutritious meals and learn about hygiene. Regular health check-ups ensure they receive their vaccinations and medical issues are addressed.
Every child in the Homes attends school. Some who have attended schools before, continue at a nearby public school. Other children, who have never attended school or who have dropped out of the system for years, go to non-formal schools until they are ready to take the public exams.
A typical day in the homes begins with the children waking up in the morning. A good breakfast later, they are on their way to school. They return in the evening and rest. Evenings are spent with outdoor activities like gardening and games. The children also receive extra coaching classes followed by supper and bedtime.
Our children love visitors who come to spend time with them. Please contact one of the house managers to schedule a visit.
Drive Change! Invest in lives
As a ChangeMaker, your monthly donation helps change the lives of children in our programmes.
Yes! I would like to be a ChangeMaker for Children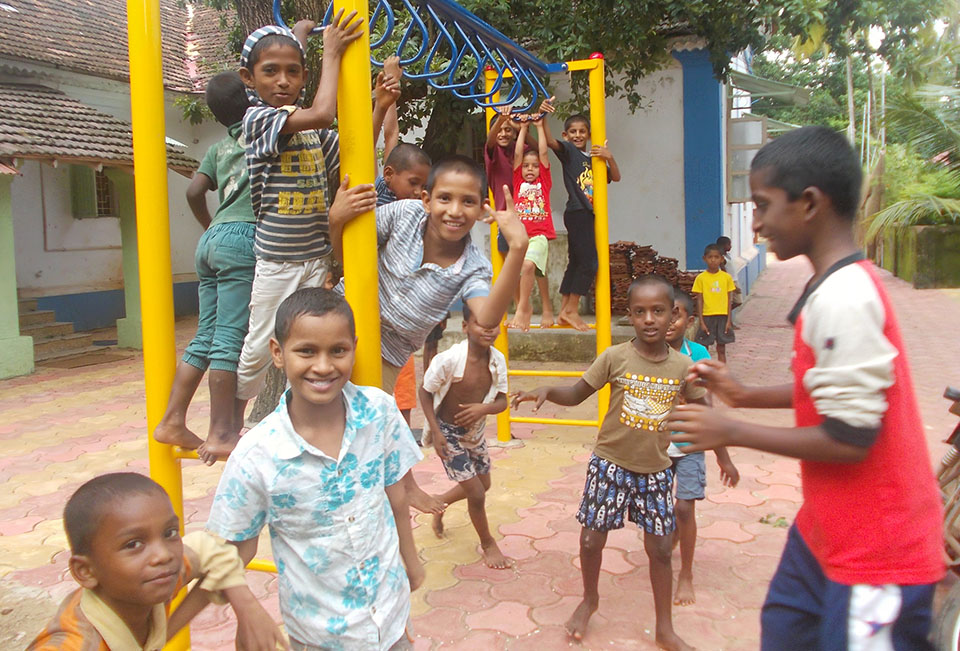 Victory House
Our first Home for children
Victory House was where it all started for El Shaddai in 1997, when we rented a house in Vagator, Goa. Victory House was inaugurated by our first patron Duncan Watkinson. In 2000, we bought a run-down house in Saligao, renovated it and shifted Victory House to the new premises. Today it is home to roughly 60 children between the age of 8-12 years.
Contact Info:
Raju Venkatesh – House Manager
Cotula Vaddo, Saligao Goa, 403511
Ph: +91 7028236698
E: victory@childrescue.net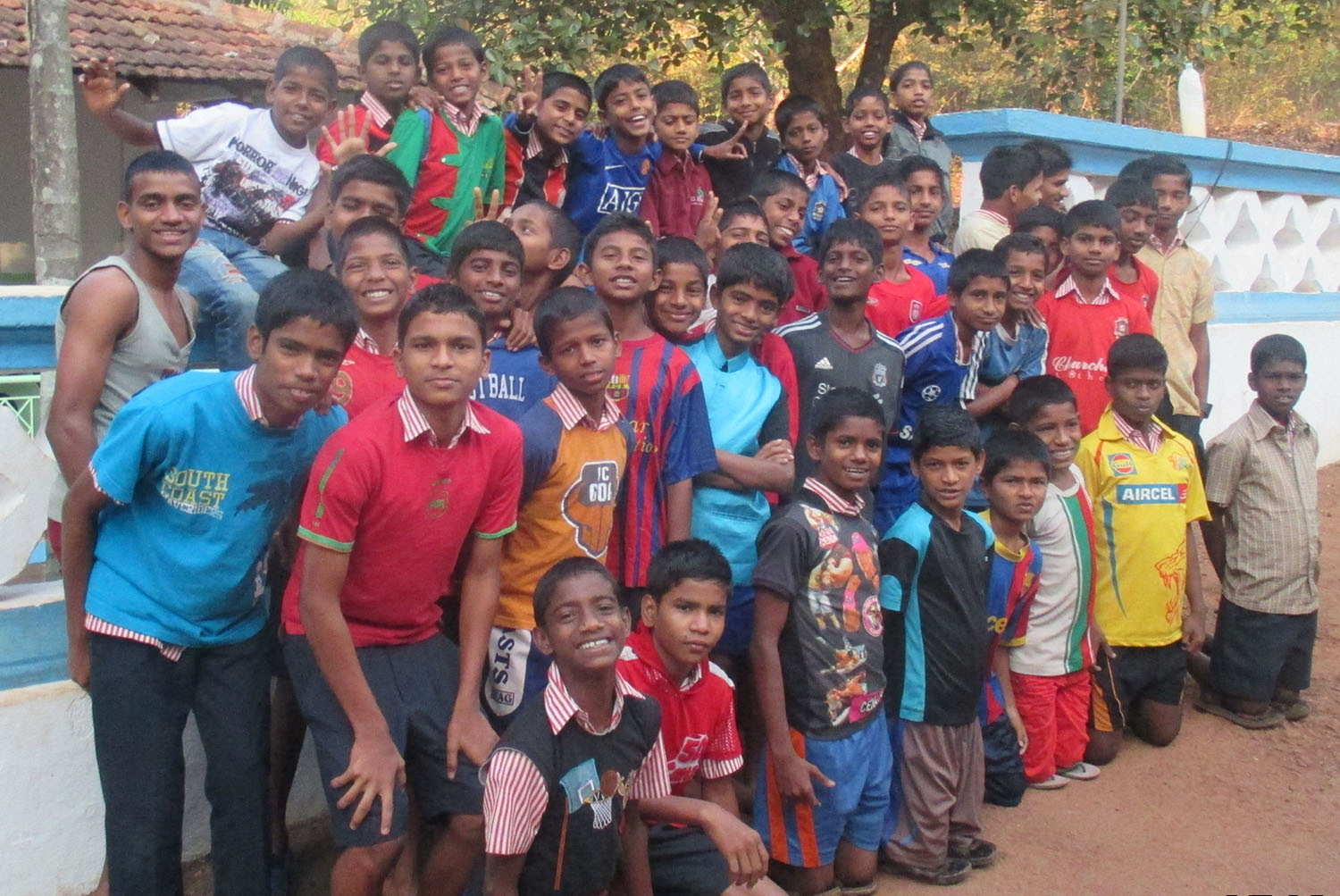 Shekinah House
The Presence of God on Earth
Shekinah House situated in Assagao, was our second home, and forms a cluster of Homes together with House of Norma, House of Kathleen, and Rainbow House. It was inaugurated in 2000 and currently houses 62 boys aged 10 and above.
Contact Info:
Jithu Motty – House Manager
Vol Vaddo, Assagao, Bardez, Goa, 403507
Ph: +91 832 6513295
E: shekinah@childrecue.net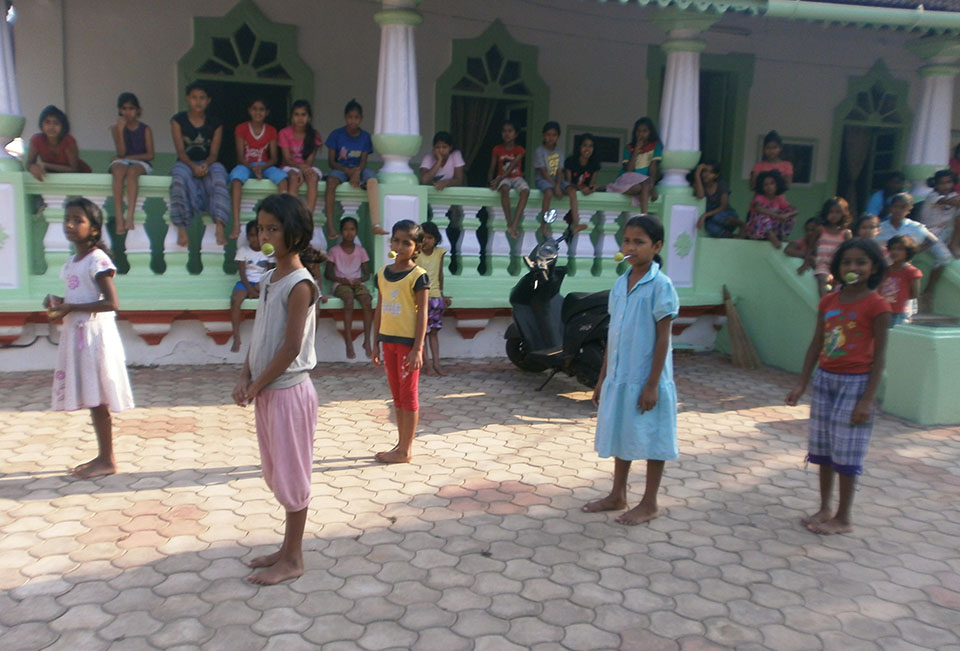 Rainbow House
A Sign of Promise
Andreas Toscano, a farmer from Germany had seen the plight of the underprivileged girl children in India during a visit in 1999-2000. He was moved to set up a home for the girls to give them a brighter future. He mortgaged his farm and bought a house for El Shaddai to set up a home for girls. Thanks to Mr. Toscano's compassion, Rainbow House, situated in Assagao, is today a safe haven for roughly 50 girls, aged between 8 – 16 years old.
Contact Info:
Kalpana Basumatary – House Manager
Bairo Alto, Assagao, Goa, 403507
Ph: +91 832 2268640
E: rainbow@childrescue.net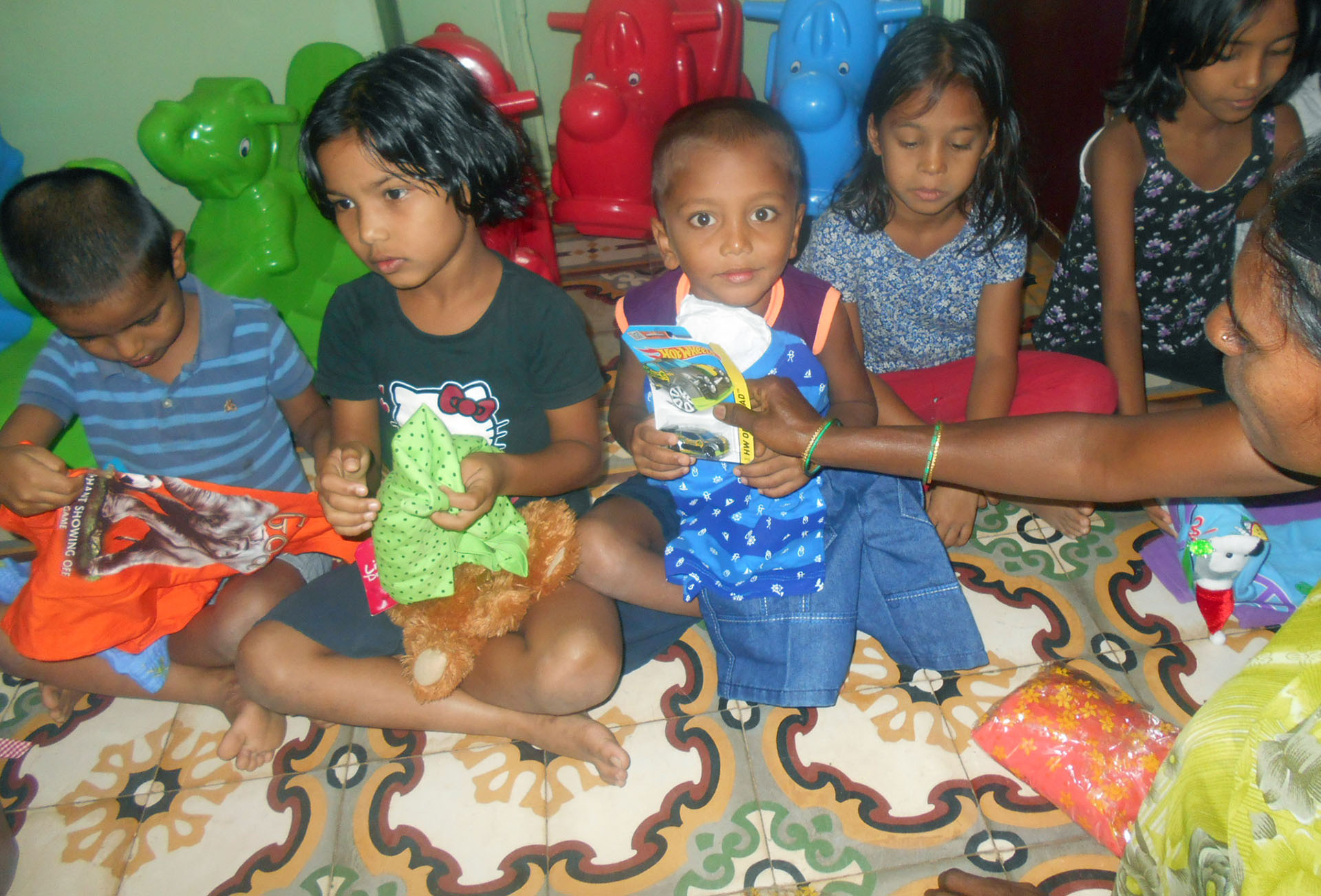 House of Kathleen
In Memory of Kathleen Moreman
Ted Moreman's wife Kathleen died after 53 years of a happy marriage, leaving an indescribable void in Ted's life. As a lasting memory to his dear wife, Ted purchased a permanent home in April 2002 for the underprivileged children of India. House of Kathleen has around 50 of our youngest children aged from 2 to 7; both boys and girls. Visiting house of Kathleeen and meeting the innocent, young children will always give you a joyful experience. You can truly see the love of God in their eyes.
Contact Info:
Usha N.C – House Manager
House of Kathleen, Baira-Alto, Assagao, Bardez, Goa, 403507
Ph: +91 832 2268630
E: kathleen@childrescue.net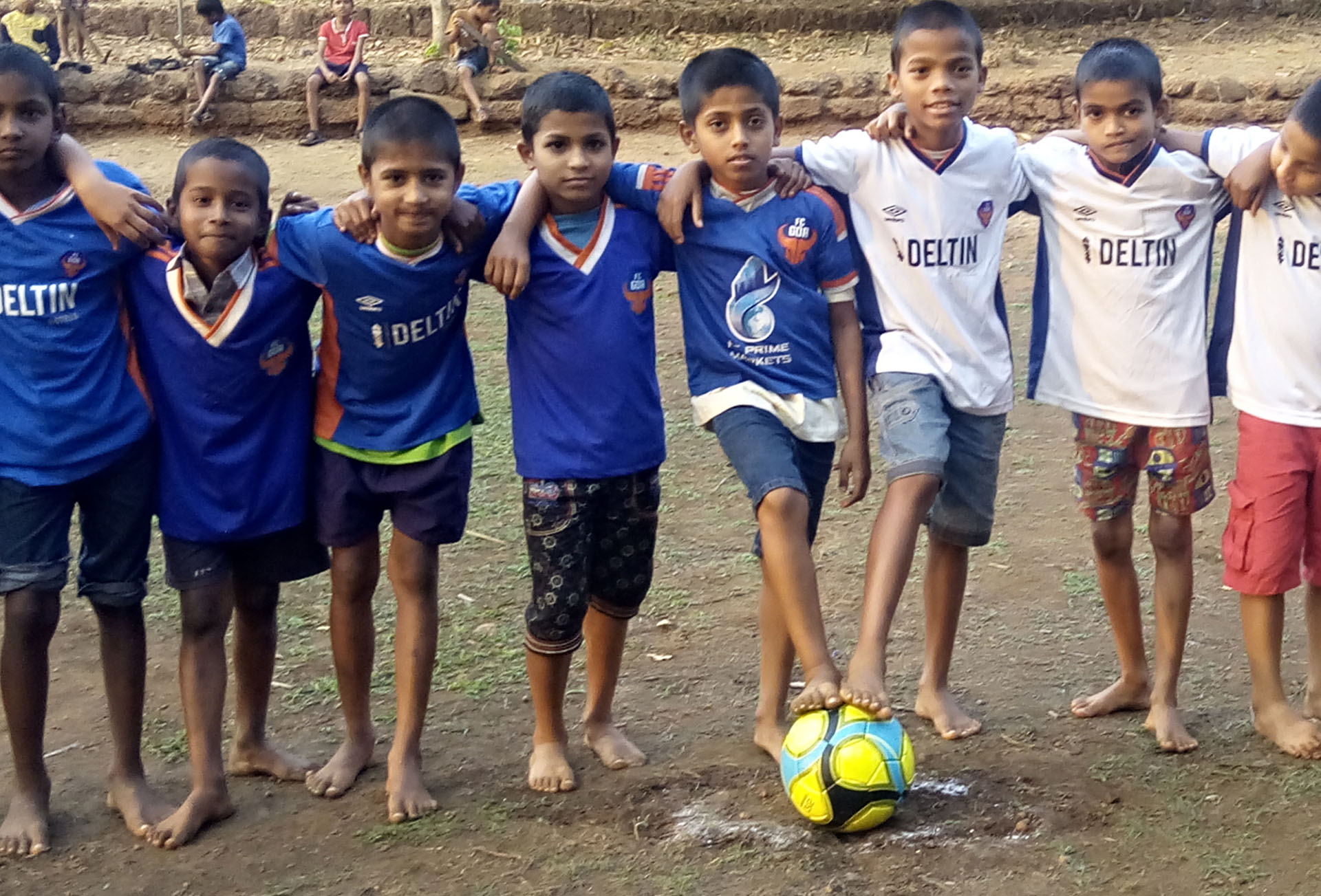 Roshni Nilaya
A Home of Light
Roshni Nilaya, El Shaddai's fifth Home in Goa is home to around 50 boys aged 6 to 10 years old. These boys are enrolled at a local formal school. The home is tucked away from all the noise and situated in the beautiful village of Revora, near the local Church.
Contact Info:
Joel Rai – House Manager
Roshani Nilaya, Near Revora church, Revora, Goa, 403513
Ph: +91 832 2211020
E: roshani@childrescue.net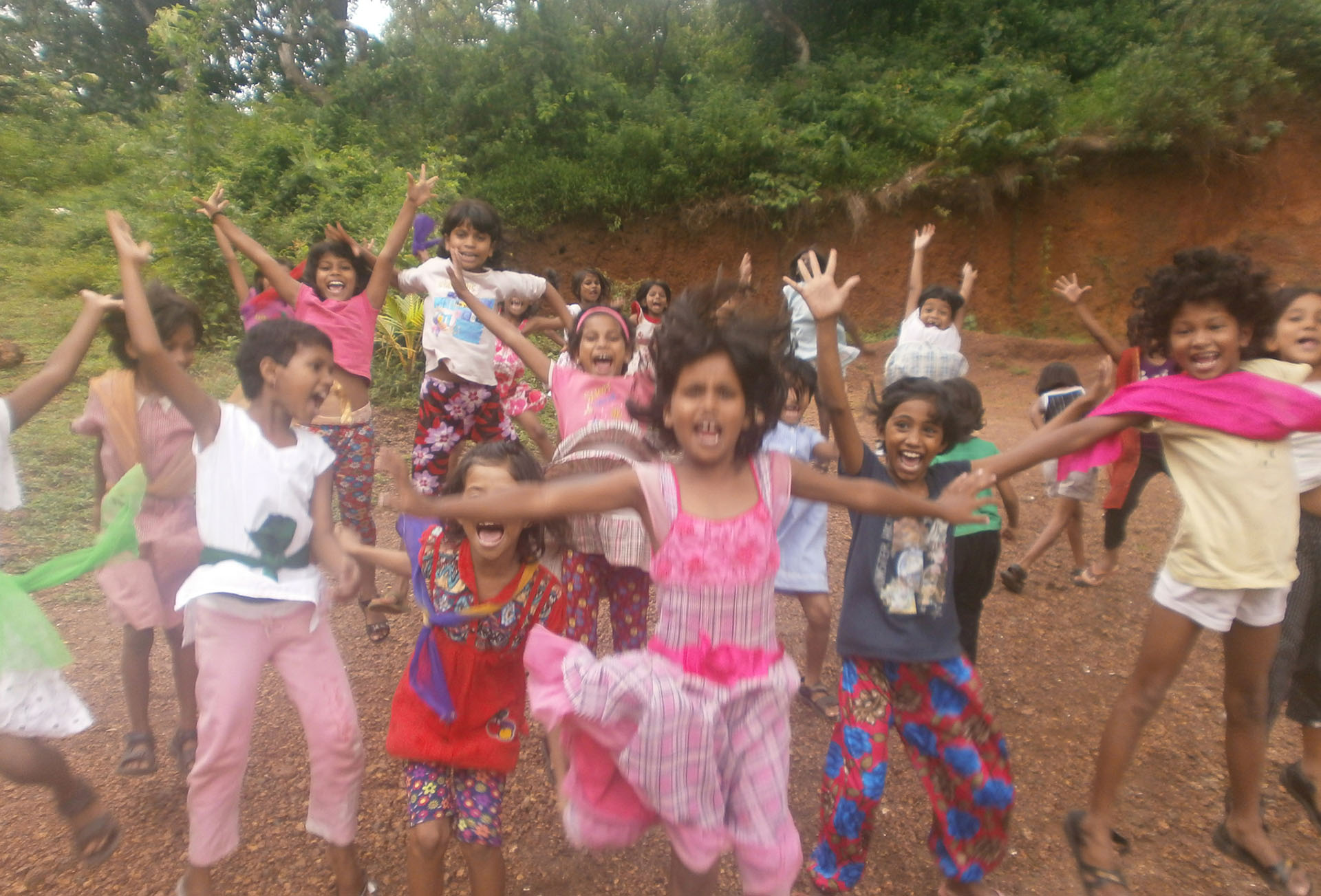 House of Norma
In Memory of Norma Harnalt
House of Norma, started in the year 2014, is a home for girls. Our generous donor, Christopher Harnalt named this home after his mother, Norma. It currently houses around 50 girls aged from 6 to 10. Our girls are enrolled in the nearby formal school and Shanti Niketan School.
Contact Info:
Nengnunnem Haolai – House Manager
House of Norma, Valle Vaddo, Assagao, Bardez Goa, 403507
Ph: +91 7028235988
E: norma@childrescue.net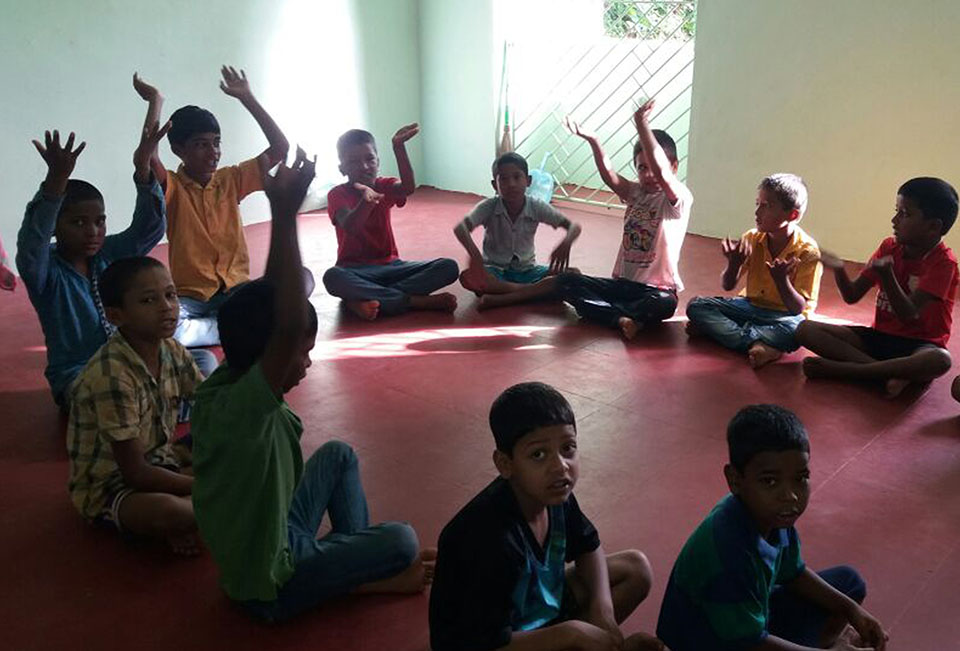 House of Verna
Born in the Spring
House of Verna is a new home started in the spring of 2017. This home was started with the help of many of our supporters to rescue and rehabilitate children of sex workers in and around the slums of Verna to give them a new hope. We have started the home with 35 children and we are looking for more sponsors to support us with this project. The home can accommodate about 75 children.
Contact Info:
R Wungnaoshung – House Manager
House of Verna, H.no:35, Bamborda, Verna, Salcette, Goa, 403722
Ph: +91-832-2782672
E: vernahouse@childrescue.net
The choice of the kind of food to order in a restaurant or the school to send our child to is pretty straightforward. And yet, we see ourselves labouring over these decisions. Now consider the case where your decision was a matter of life or death. That's...
The act of donation is a gift of love to those children who never experienced childhood, and also the invisible warmth of a parent to those children who do not have a family. The act of donation has a unique psychological effect on the donor; the donor...
Bring Childhood back to the Children
Change does not happen overnight. Our Childhood Changemakers know this. Their regular donation gives children back their childhood and young lives can have a chance at futures.
Have a comment or query? Get in touch with us:
Address: El Shaddai House Socol Vaddo, Assagao Goa-403507
Phone: +91-832-2268440/50
Charity Reg. No: 009/IV/Vol.1 80G Tax Exemption No.: CIT/PNJ/E-1/142/80G/2009-10/944
FCRA Reg. No: 271830134, 12A Reg. No.: 718/E-2/12A/CIT/PNJ/1999-2000
Note: Donations to El Shaddai Charitable Trust is eligible for 50% Tax Exemption under 80G (Indian nationals only)
UK Address: 5, Manor Court, Victoria Square, Holsworthy, Devon EX22 6AA
Phone: 01409 254876 | Email: ukoffice@childrescue.net
Reg. Charity No.1076768
A Charity you can Trust
In 2017-18 80% of all expenditure went into projects with the balance 20% going toward administrative and fundraising.
Click here to download our Annual Reports.
Accreditation: