Hundreds of thousands of children roam in the streets in cities across India. These children usually have homes and parents. But in most cases, the parents work as day labourers and so are unable to care for their children. Left to their own resources during the day, they beg for their meals and work for a pittance for unscrupulous business owners.
Outreach through Shelters and Community Centres is the second tier in our approach towards ensuring happy childhoods to every child. We decided to reach out to the children on the streets by providing a safe place to have a hot meal, a shower, and receive counselling. We help enrol these children in a local government school and follow-up with remedial classes after school hours. With the help of our donors, the children receive free books, uniforms and other essentials to make attending school easy on the family. We also conduct counselling and skill-building classes in the centres. The children return to their homes in the evening.
We can't change the world. But let's change lives.
One child at a time.
Working with these children in the Shelters, we realised the need to also transform their communities to create lasting change. That's why we began Community Centres in the communities we work with.
Through the Centres, we reach out to families living in slums and undeveloped rural areas. Here we conduct health and hygiene awareness camps, pre- and post-natal care, educate men and women on the importance of family planning. We also run slum schools for children unable to attend regular school.
Women and youth can learn skills to help them set up their own micro-entrepreneurship in tailoring, beauty salons and other skills.
We run Shelters and Community Centres in the major cities of Goa. Most of these families are migrants from neighbouring states, who come to Goa in search of employment and better futures. Seeing this, we felt the need to improve conditions in their villages, so families are not compelled to migrate. Our Community Centres in neighbouring states of Karnataka, Tamil Nadu and Kerala help local communities build better lives through primary education for the children and entrepreneurship and skills training especially for women.
Through our Shelters and Community Centres, we integrate the children into society and help families break out of the cycle of poverty. Over the years, El Shaddai has reached out to thousands of children and families through these shelters and community centres.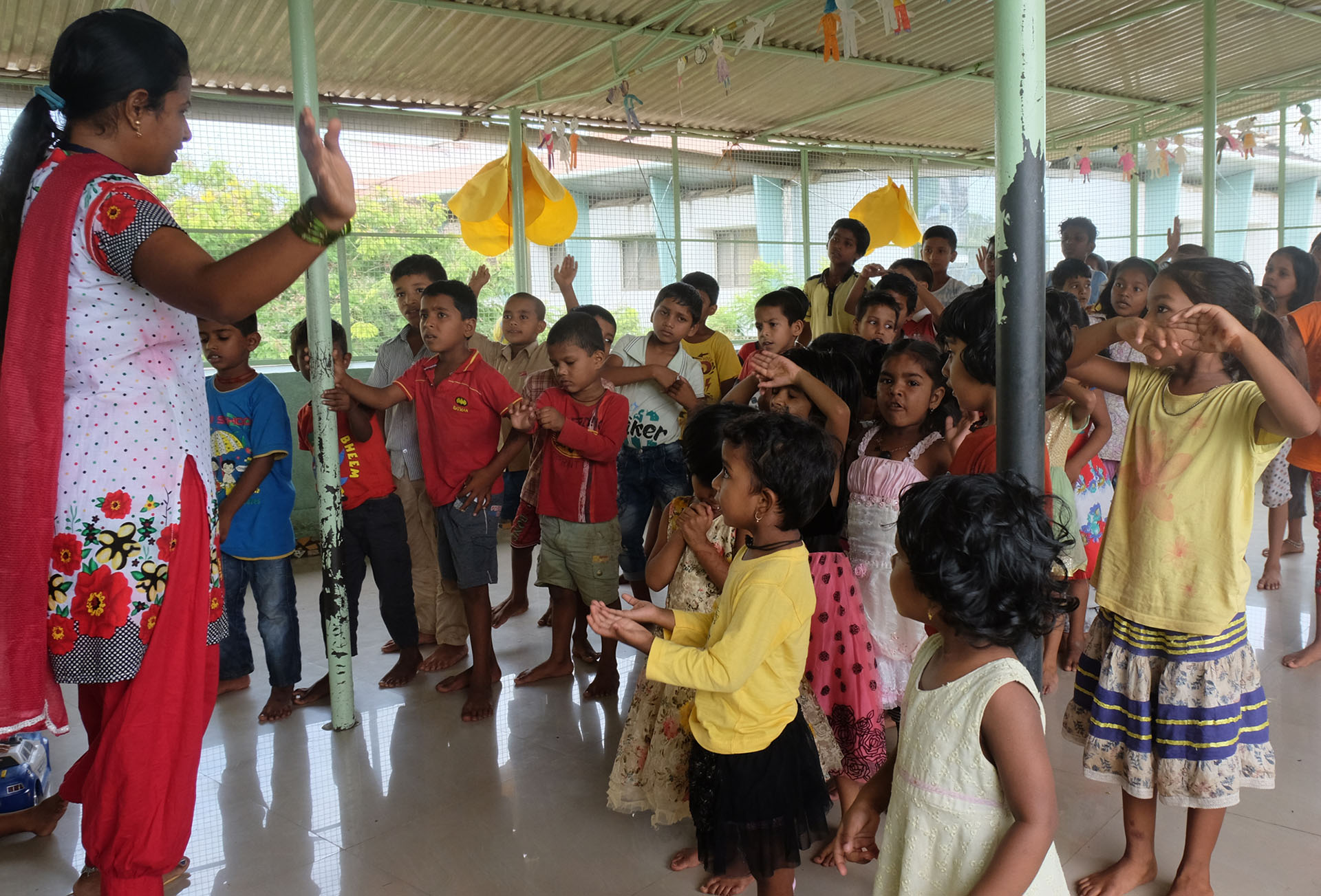 Asha Deep
Asha Deep, our first Day Care Shelter was inaugurated in 2003 in Goa's capital city Panjim. Asha Deep was made possible through the compassion and generous donation of the Rotary Club of Zeist, Netherlands.
Contact Info:
Shriom Tyagi – Shelter Incharge
Asha deep,
3rd Floor, Akbar Ali Building
Opp, Junta House
Panjim- Bardez Goa 403001
Tel: +91 832 2232055
Email: ashadeep@childrescue.net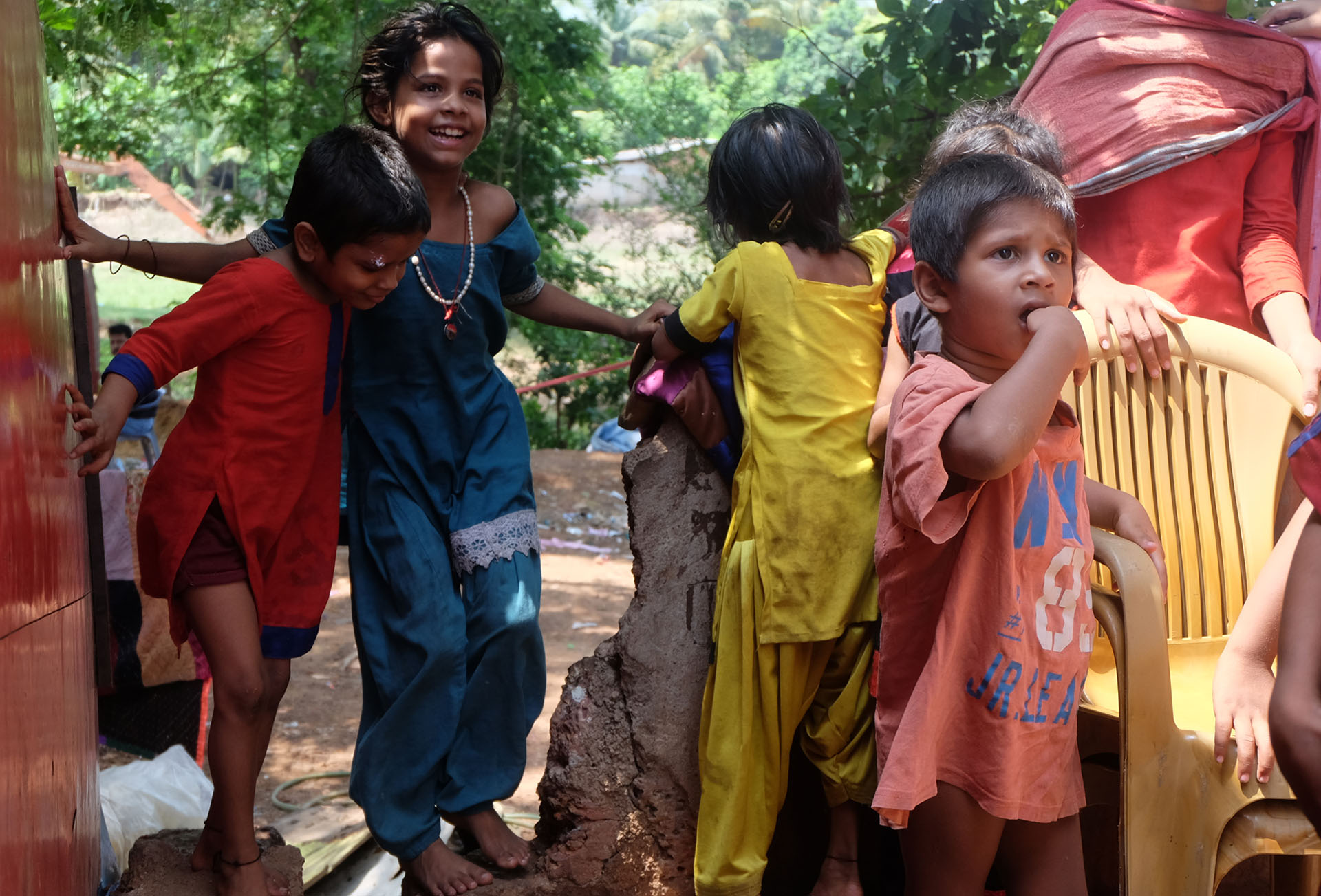 Stepping Stones
Stepping Stones is situated at a strategic location in Margao, the commercial capital of Goa. Set up in 2005, it is close to the main railway station that brings in hundreds of migrants, in search of jobs and better prospects for their children.
Contact Info:
Kajal Chicknali – Shelter Incharge
House No-360, Behind Masjid,
Old Station Road, Malbhat Pajifond Margoa-
(Near Big G Shopping Mall)
Ph: +91 832 2735736
E: steppingstones@childrescue.net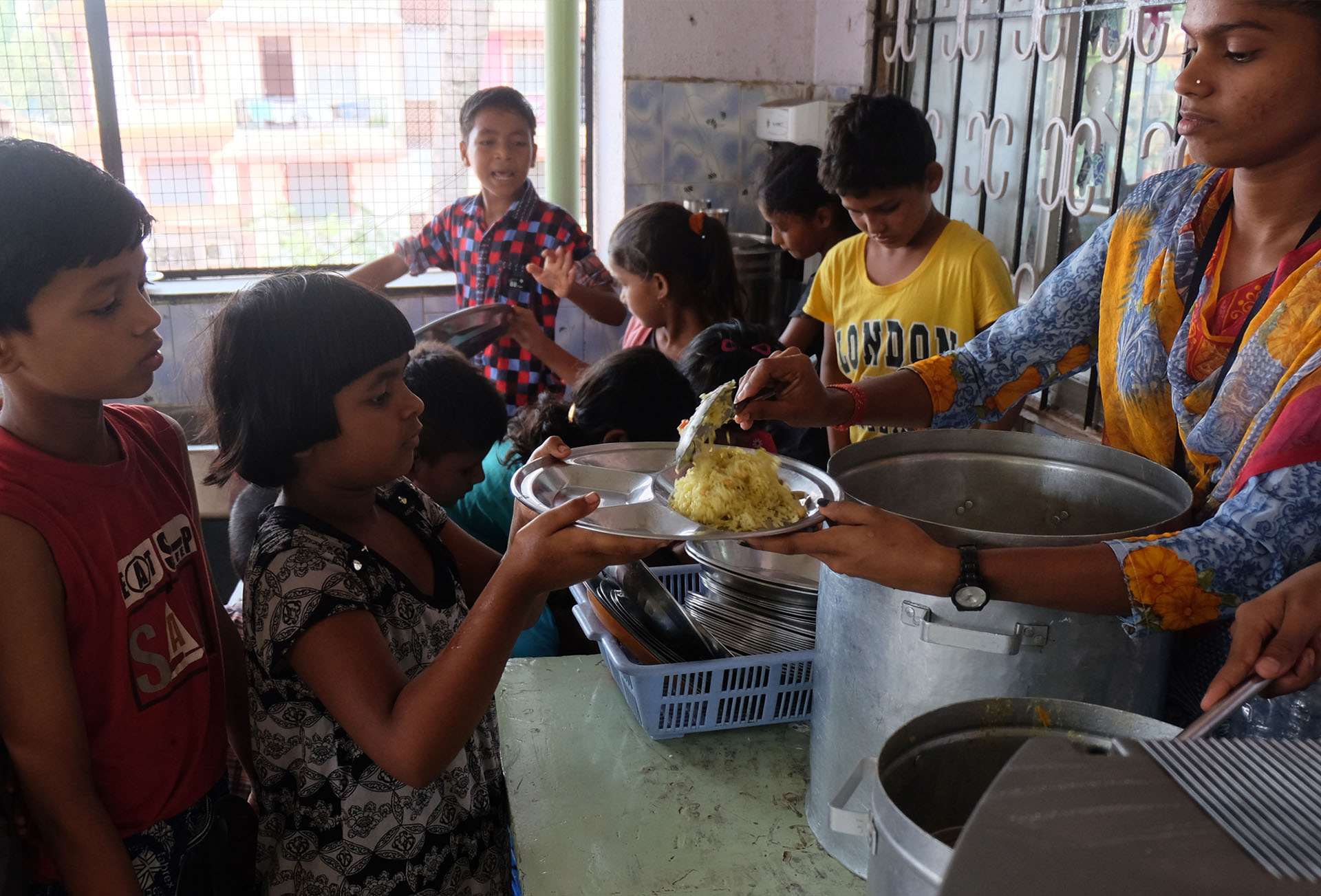 Little Acorns
Little Acorns, in the coastal village of Calangute, in North Goa caters to the children of migrant construction workers. Tourism is the main source of income in this area and during the peak tourist season people from the neighbouring states migrate to Goa in search of livelihood. The children accompanying them are often sent to work in the market or beg in the streets.
Contact Info:
Dinesh Daniel – Shelter Incharge
Little Acorns, 1st Floor, Rellino Apartments,
Calangute – Anjuna Road, Calangute, Goa, 403516
Ph: +91 832 2275997
E: littleacorns@childrescue.net
Albert's Good News Centre
Albert's Community Centre located in Moti Dongor, Margao aims at getting dropouts back into school. Moti Dongor is a slum and is home to a large community of migrants. Children are enrolled in non-formal education and come to the Centre daily. Currently the centre supports over 185 women & children.
Contact Info:
Mr. Stanly Thomas – Centre In-charge
Albert's Good News Centre,
Moti Donger, Margao, Goa.
Ph: +91-832-2752002
Email: goodnews@childrescue.net
Ashraya Community Centre
The Ashraya Community Centre is situated in Birla, Zuarinagar-Vasco and has more than 2000 poor people living in the slum. We provide formal and non-formal education to hundreds of needy and deprived children along with extra-curricular activities to build community and personality skills. Our aim is to bring drop-outs back to school, help and fulfil their dreams. Currently we help over 300 children.
Contact Info:
Mr Santosh Kurian – Centre In-charge
Ashraya Community Centre,
H. No.188/13 Behind Kiran Niketan School
Housing Board Colony, Vasco
Ph: +91-832-2555988
Email: ashraya@childrescue.net
Usha & Shroff Community Centre
Usha & Shroff Community Centre operates as a Pre-school from 9am to 12.30pm with over 200 children & women. This centre is situated in the middle of a large slum on the outskirts of Panjim.
Contact Info:
Mr. Maruti Pujari – Centre In-charge
Usha & Shroff Community Centre,
H. No: 84, Ward No. 1 Indira Nagar
Chimbel Ribandar Post Goa. 403006
Ph: +91-8530526060
Email: tremara@childrescue.net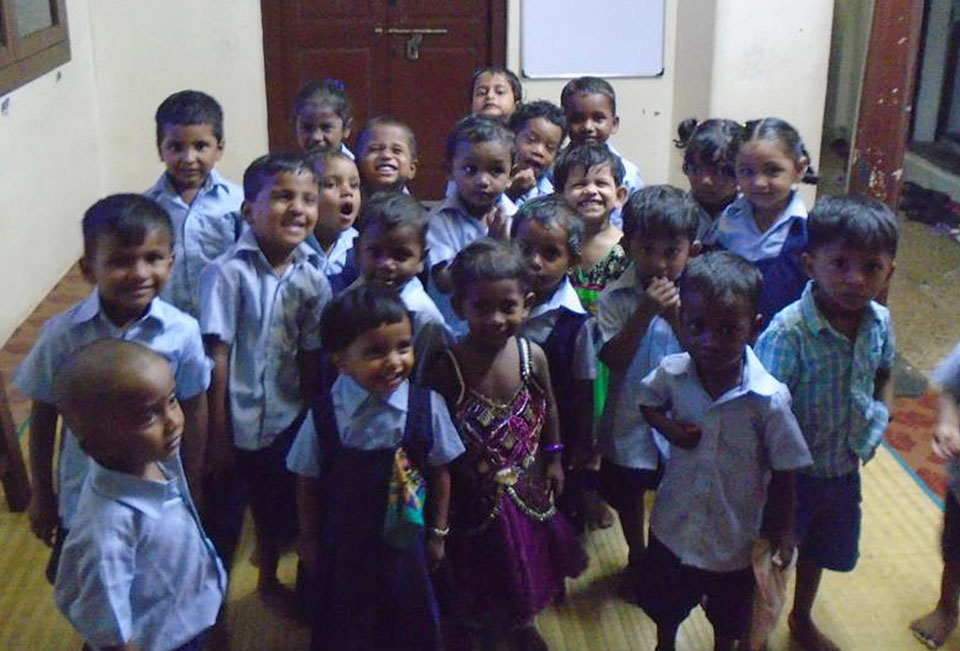 Dream Centre, Chennai
DREAM CENTRE was inaugurated in July, 2015 in Chennai. The Centre has meetings in the slums to empower women and create awareness about disease prevention, hygiene, and drug addiction. The centre also conducts awareness programs on child labour, child abuse, child marriage.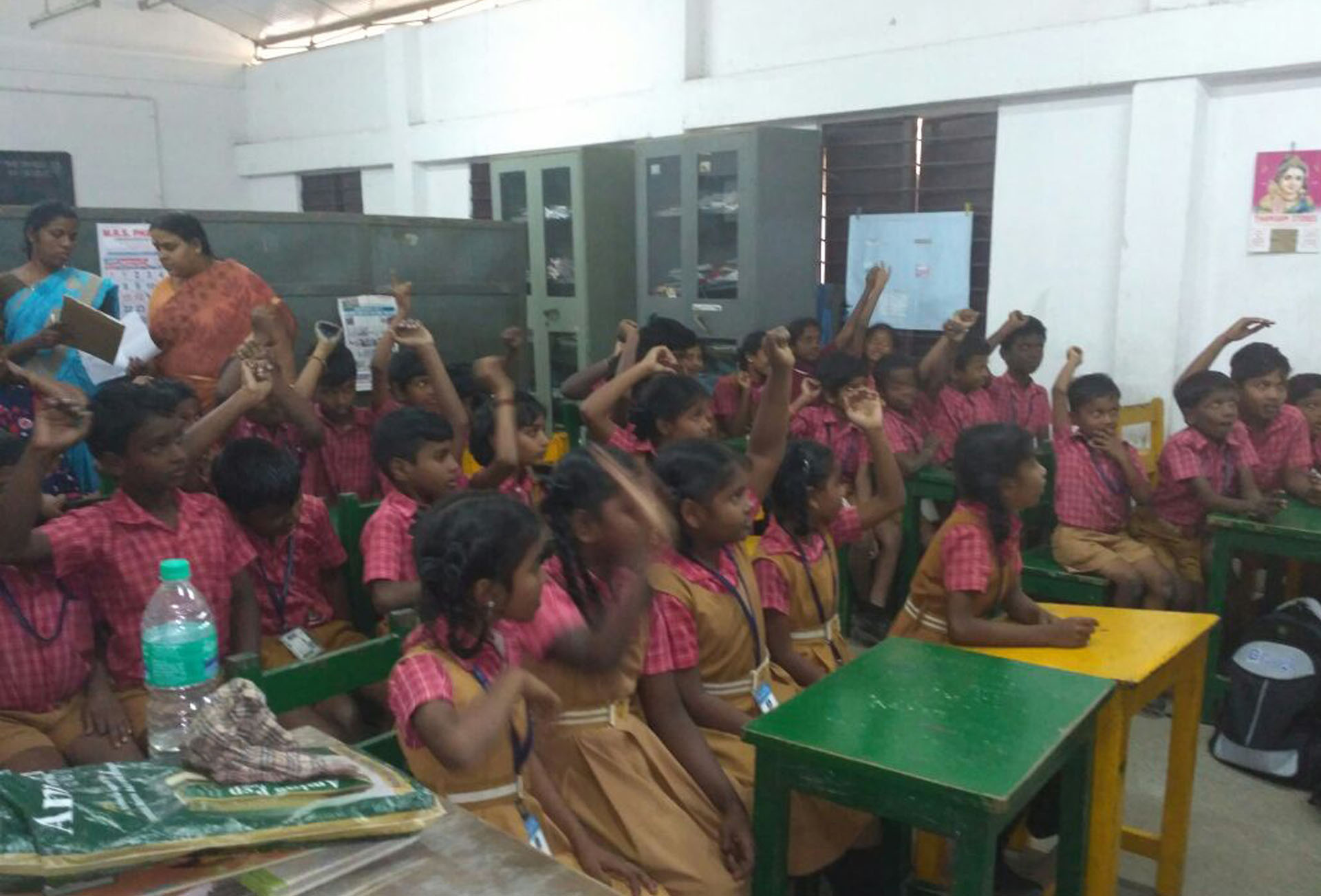 Hope Centre, Chennai
Kakkanjinagar, a slum in Chennai is home to more than 3000 families and approximately 10,000 people. Hope Centre, located in the slum, conducts tuition classes for more than 70 underprivileged children.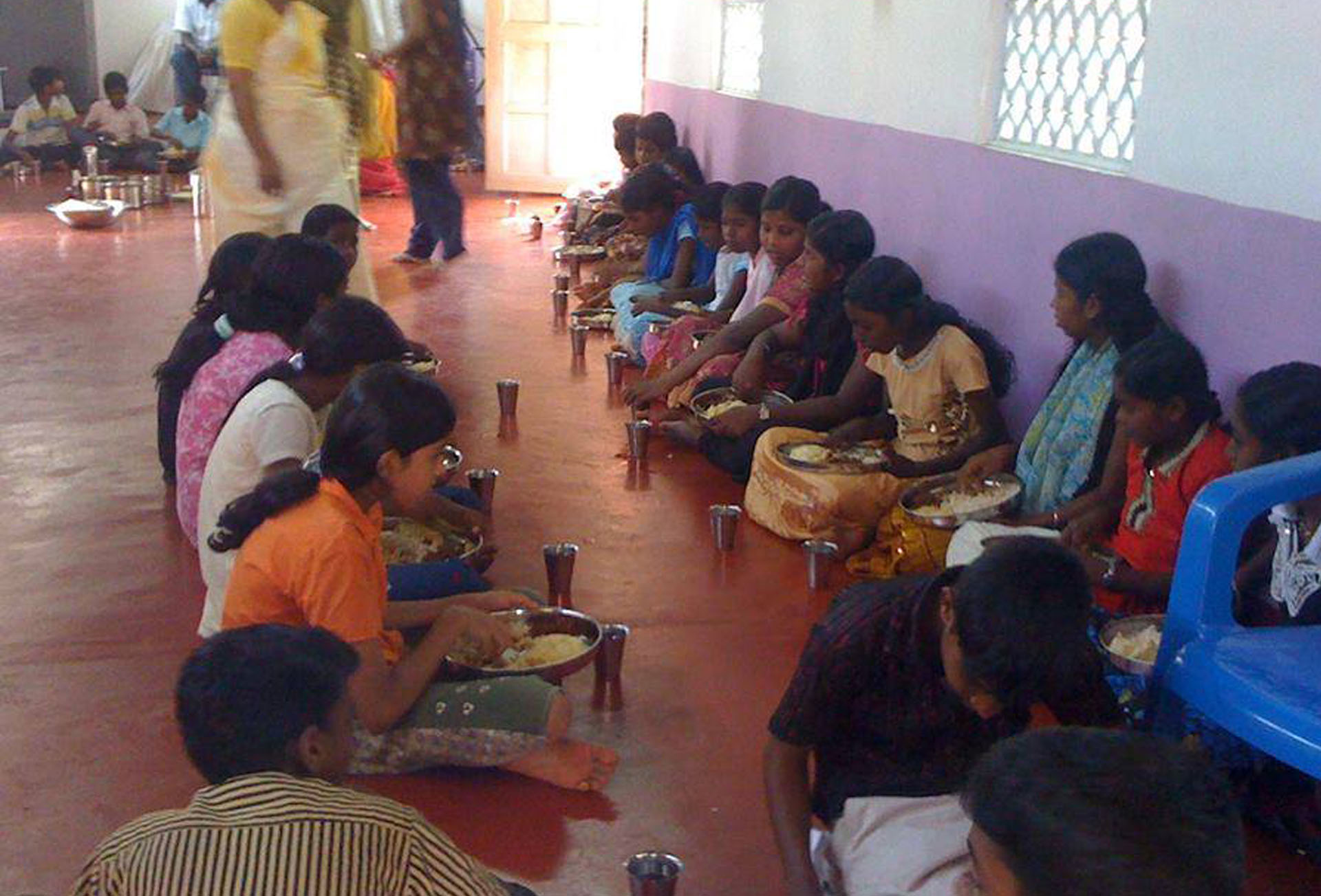 Faith Mission Centre, Kerala
Faith Mission provides around 85 underprivileged children food and extra coaching classes from Monday to Friday. We are also working outside the Kottayam Medical College Hospital to provide care and protection for 60+ HIV children. The centre has started a sub centre in Ottiyankunnu, near Kaduthuruthy, Kottayam in November, 2015 to provide tuition classes to around 20 children in the area.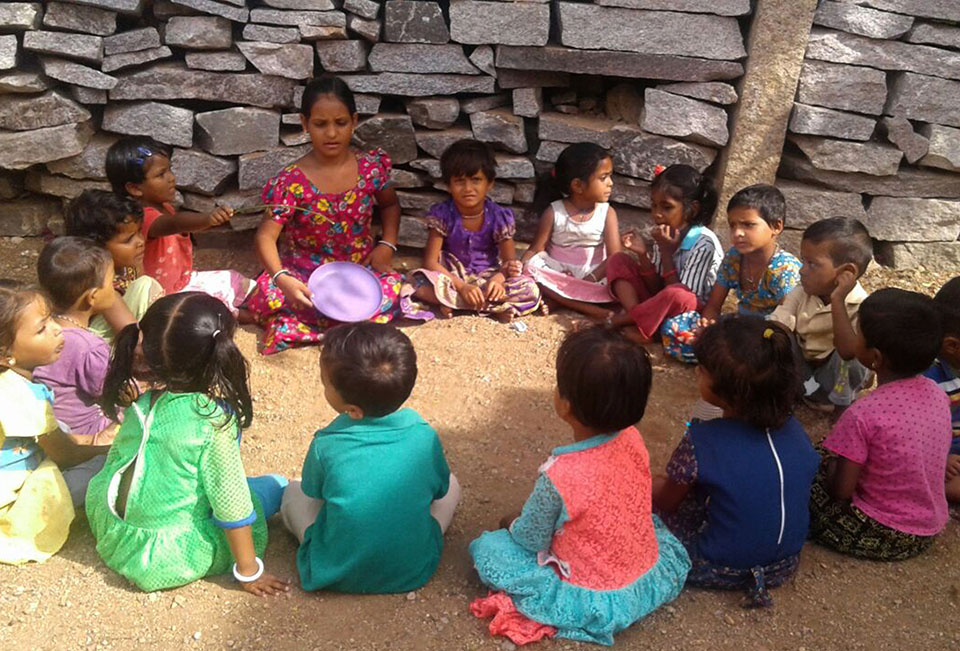 Karnataka
Each community center in Karnataka helps an average 100 underprivileged children with food and extra coaching classes from Monday to Friday. The centres provide nutritious meals, remedial classes and counselling.
The centres conduct women empowerment projects that help the women with income generation programmes and distributes goats and chickens to the families who are from financially poor areas. The other projects being implemented are digging of bore wells in the community to facilitate the availability of clean and fresh drinking water for the people.
List of centres in Karnataka:
Preeti Child Development Centre, Devala
Krupa Child Development Centre, Renatur
Sagar Child Development Centre, Renatur
Stuti Child Development Centre, Bellatti
Shalom Child Development Centre, Bellatti
Karuna Child Development Centre, Renatur
Mahima Child Development Centre, Chandor
Bethel Child Development Centre, Adrahalli
The choice of the kind of food to order in a restaurant or the school to send our child to is pretty straightforward. And yet, we see ourselves labouring over these decisions. Now consider the case where your decision was a matter of life or death. That's...
Bring Childhood back to the Children
Change does not happen overnight. Our Childhood Changemakers know this. Their regular donation gives children back their childhood and young lives can have a chance at futures.
Have a comment or query? Get in touch with us:
Address: El Shaddai House Socol Vaddo, Assagao Goa-403507
Phone: +91-832-2268440/50
Charity Reg. No: 009/IV/Vol.1 80G Tax Exemption No.: CIT/PNJ/E-1/142/80G/2009-10/944
FCRA Reg. No: 271830134, 12A Reg. No.: 718/E-2/12A/CIT/PNJ/1999-2000
Note: Donations to El Shaddai Charitable Trust is eligible for 50% Tax Exemption under 80G (Indian nationals only)
UK Address: 5, Manor Court, Victoria Square, Holsworthy, Devon EX22 6AA
Phone: 01409 254876 | Email: ukoffice@childrescue.net
Reg. Charity No.1076768
A Charity you can Trust
In 2017-18 80% of all expenditure went into projects with the balance 20% going toward administrative and fundraising.
Click here to download our Annual Reports.
Accreditation: