We all need colour in our lives. But when you are born into a life of abject poverty, your options are immediately very black and white. You have no choice and no voice. El Shaddai Charitable Trust is an NGO for Education in Goa, India, giving children in need a choice by offering them education and chance to a brighter more colourful tomorrow.
Primary education is compulsory and free for all children in India. But the children we work with come from families where no member has seen a school. For these families, a child is another bread earner. In the cities, these children are used to begging on the streets or working as menial labour with unscrupulous business owners for a few cents a day. The children use the money earned to buy food for themselves and their families. In many cases, the money is used to buy drugs.
Can Education change lives?
It's not a case of "is education of any value." The case for investing in education is indisputable. It's clear that education plays a significant role in changing lives. The UNESCO Global Education Monitoring Report 2019 states that education reduces poverty, increases individual earning, reduces inequalities and powers economic growth.
Education is a fundamental human right. It is critical for long-term economic growth and essential for the achievement of all of the United Nations Sustainable Development Goals. A dollar invested in an additional year of schooling, particularly for girls, generates earnings and health benefits of $10 in low-income countries As an NGO in India, we believe by educating a child, we give that child a chance at a future. The trajectory of that child and the family changes forever. The challenge is to make education of the child fun for the child as well as to impress on their families the importance of school to ensure a brighter future for their children. (source: The International Commission on Financing Global Education Opportunity Report)
An NGO focussed on Education
Our NGO focus is education. Working with children in Goa since 1995, we found that most are not able to cope with regular schools. Unable to keep up, they drop out of the system and have no desire to return. We started the Shanti Niketan School in Assagao for these children in our care.
Children here learn at different levels but within one learning centre. Our system of education is child centred, and the teaching approach is activity based. There are three phases of learning: Group study, Individualized system and Classroom system.
The main aim behind starting the school was to provide street children with an all-around education in a non-competitive environment. We strive to provide a happy and secure environment, in which children can develop and achieve their full potential – intellectually, emotionally, socially, physically, and spiritually for a brighter future. We want to prepare children as individuals and members of society to provide them with experiences that will promote a love of learning and enhance spiritual awareness. We put great emphasis on our children becoming the best they can in all areas of life.
The school encourages street children and slow learning children to gain new hope through non-formal methods of learning. We enable the students to appear for public examinations and then join a College and University.
We want to formulate and further develop a school curriculum for Street Children that can be replicated throughout India.
We also reach out to children across Goa and neighbouring states with neighbourhood learning initiatives. We conduct coaching and remedial learning classes in our Shelters and Community Centres. Our focus in the slums and communities we work with is to ensure pre-primary schooling for the children. With parents working as day labour, these children are at potential risk, left alone. By providing them with a safe place to learn, we keep them off the streets and away frompossible abuse such as drugs, sex trafficking, begging and child labour.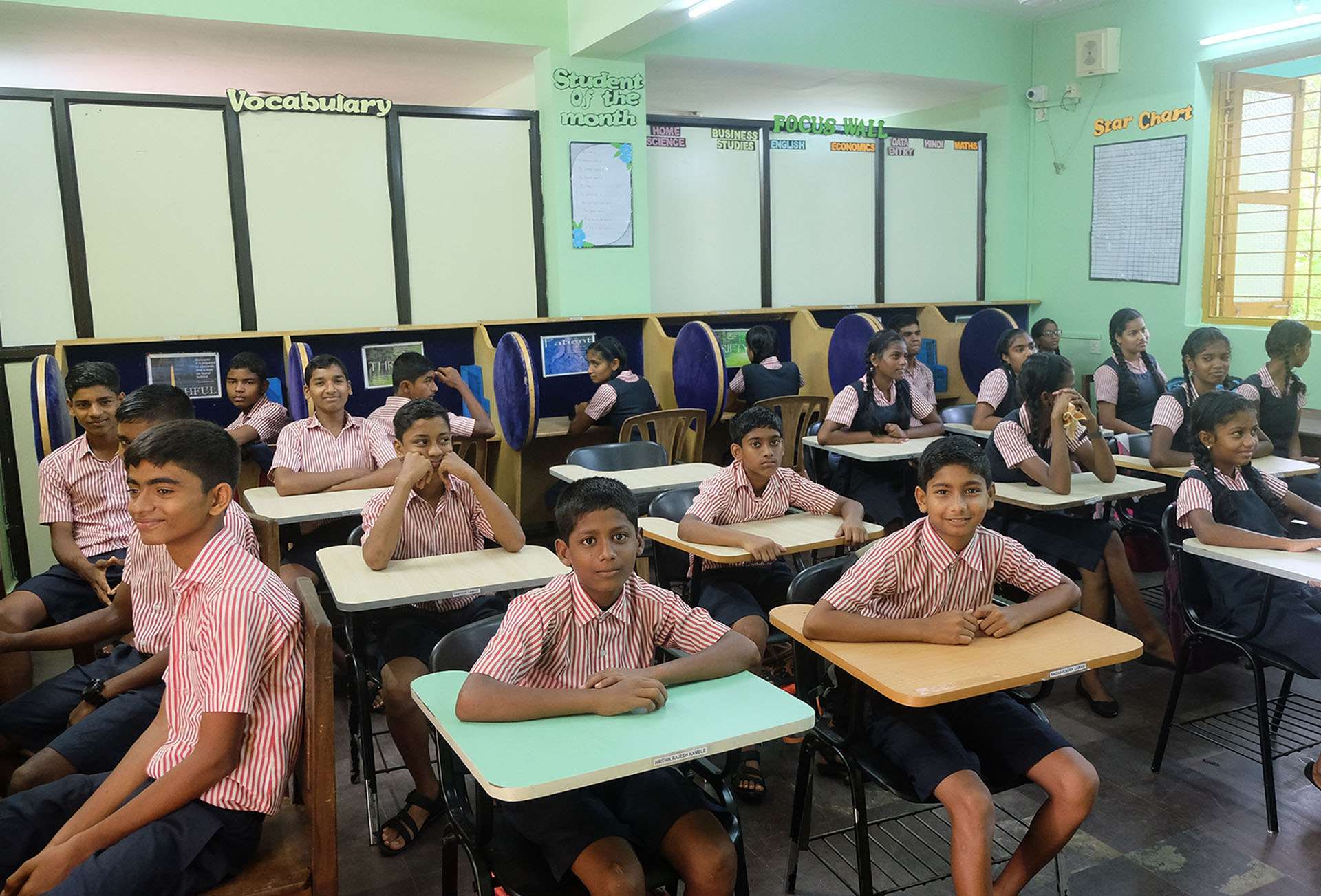 Sponsor the education of a child
Ready to help break the cycle of poverty and bring colour into the lives of under-privileged children? It takes us Rs 1,500 per child in our non-formal school Shanti Niketan.
Yes! I would like to bring colour into the life of a child
Moving forward, as an NGO in India, we would like to focus even more on ensuring quality education and skills development in children from under-privileged sections of society. This will empower them to change their lives and their family's future. We can't do this alone. We are a non-profit and depend on regular support from people like you, who believe in the power of education. Please consider effecting change by supporting the education of an under-privileged child. Use the form above to get in touch with us and begin changing lives. 
Besides Shanti Niketan Centre for Learning, we run two other education projects.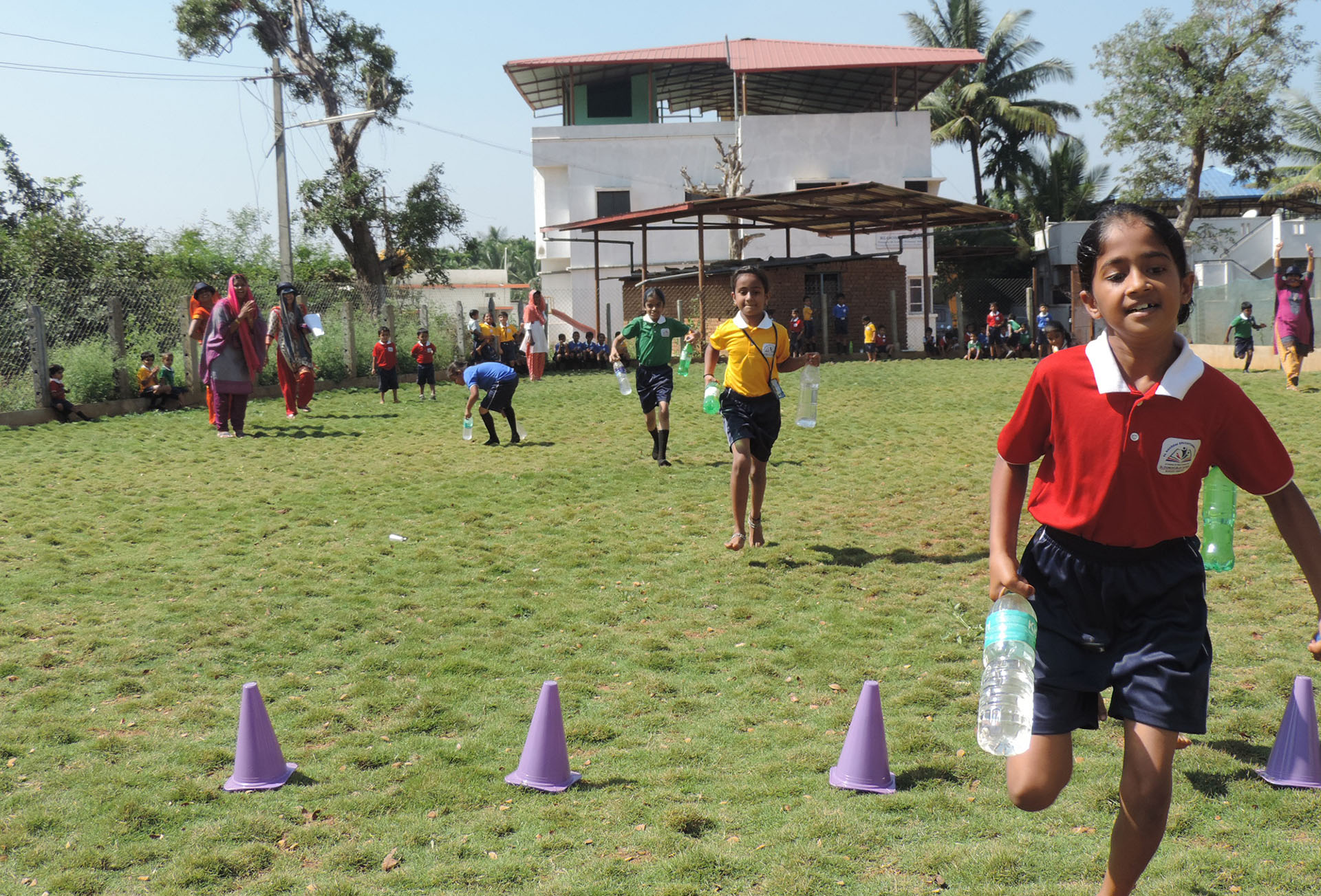 Blooming Buds
El Shaddai runs the Blooming Buds Education Centre based in Mundgod, Karnataka and was started in June, 2012. We have around 180 underprivileged children attending educational activities conducted at this centre. This day care center focuses on Pre – Primary schooling for the children who are deprived of education. These children come from the nearby villages with the hope of a brighter future.
First Steps
First Steps Playschool & Daycare began its journey in October 2012; it is a privately-run school with professional child care services for working parents. Our faculty has been fully committed to provide a care plan suitable to every individual's needs with bright and spacious playrooms to promote learning at every stage. It also allows our children to socialise and integrate with the children of the community. Our system is designed to create successful learners where teaching and learning is integrated into real life experiences.
Bring Childhood back to the Children
Change does not happen overnight. Our Childhood Changemakers know this. Their regular donation gives children back their childhood and young lives can have a chance at futures.
Have a comment or query? Get in touch with us:
Address: El Shaddai House Socol Vaddo, Assagao Goa-403507
Phone: +91-832-2268440/50
Charity Reg. No: 009/IV/Vol.1 80G Tax Exemption No.: CIT/PNJ/E-1/142/80G/2009-10/944
FCRA Reg. No: 271830134, 12A Reg. No.: 718/E-2/12A/CIT/PNJ/1999-2000
Note: Donations to El Shaddai Charitable Trust is eligible for 50% Tax Exemption under 80G (Indian nationals only)
UK Address: 5, Manor Court, Victoria Square, Holsworthy, Devon EX22 6AA
Phone: 01409 254876 | Email: ukoffice@childrescue.net
Reg. Charity No.1076768
A Charity you can Trust
In 2017-18 80% of all expenditure went into projects with the balance 20% going toward administrative and fundraising.
Click here to download our Annual Reports.
Accreditation: