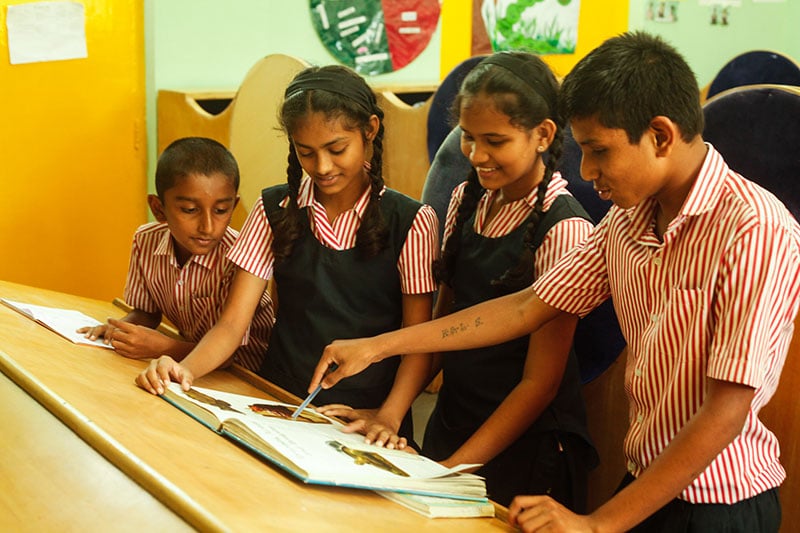 "Every child is a caring adult away from being a success story"
– Josh Shipp
Poverty, single parenting, child labour, vulnerability, negligence, low parental education levels are the main risk factors of the children at risk. Understanding children-at-risk is globally important and education is the only critical setting for their development. The child at risk is less likely to transit into adulthood and the possible reasons are academic, job readiness, low finance and social skills. They have serious emotional, mental and behavioural disturbances and are involved in Juvenile Justice system.
Children at risk do have a future and they do need educational support. But little attention is paid to the long-term trauma which hinders them from pursuing and fulfilling their potential.
The major challenges faced by these children are they are unable to cope up with the scholastic goals, create anti school culture, have low self-esteem, lower expectations, feelings of isolation, dropout and delinquency, are placed in middle or low tracks rather than mixed groups, are less involved in learning, are with negative perseverance and attitudes, show high misbehaviour rates (anxious, depressive, over/under controlled, aggressive, hyperactive, and non-compliant behaviour). These obstacles keep them away from educating themselves and being part of the social world.
To highlight and prioritize these situations where children are experiencing great unmet needs, outside engagement is most urgent. The different learning needs of students needs to be balanced. Children at risk require skilled and well-researched interventions in order to pursue the kind of outcomes that are in a child's best interests.
Identifying and fostering resilience is often a first step in helping any child who is at risk, and this is the primary step practiced at El Shaddai.
Good practice in work with children-at-risk also commonly emphasizes the value of child participation, so that children can see themselves as primary agents of change in their own lives rather than as defenceless objects of charity.
We need your support in making the opportunities and skills available for conventional and reinforcement for successful involvement. Together let us all inhibit delinquency faced by the children at risk and promote bonding and social commitment.
Jenifer Lobo is head teacher at Shanti Niketan Centre for Learning, run by El Shaddai Charitable Trust, in Assagao. The non-formal school caters to the needs of children from underprivileged sections of society.
Bring Childhood back to the Children
Change does not happen overnight. Our Childhood Changemakers know this. Their regular donation gives children back their childhood and young lives can have a chance at futures.
Become a Changemaker today.
Have a comment or query? Get in touch with us:
Address: El Shaddai House Socol Vaddo, Assagao Goa-403507
Phone: +91-832-2268440/50
Charity Reg. No: 009/IV/Vol.1 80G Tax Exemption No.: CIT/PNJ/E-1/142/80G/2009-10/944
FCRA Reg. No: 271830134, 12A Reg. No.: 718/E-2/12A/CIT/PNJ/1999-2000
Note: Donations to El Shaddai Charitable Trust is eligible for 50% Tax Exemption under 80G (Indian nationals only)
UK Address: 5, Manor Court, Victoria Square, Holsworthy, Devon EX22 6AA
Phone: 01409 254876 | Email: ukoffice@childrescue.net
Reg. Charity No.1076768
A Charity you can Trust
In 2017-18 80% of all expenditure went into projects with the balance 20% going toward administrative and fundraising.
Click here to download our Annual Reports.
Accreditation: